Congratulations to Dr. Marlene DeVilbiss (Raytown) and Wendy Jackson (Ritenour) for being MOASPA's top award winners for 2021-22 HR Administrator and HR Officer Peronnel Professional of the Year! We're glad you're a part of our team!
For those of you who are interested in MOASPA membership for 2021-2022 - a place where you can connect with over 150 other HR professionals across the State of Missouri, having ongoing on-line dialogue, survey information, regional meetings and continous updates, click here for membership registration.
It is my honor to serve as your Executive Director, and I'd like to help you in any way possible! If you need anything, don't hesitate to reach out! Have a great school year everyone. MOASPA is here for you!
Patty Corum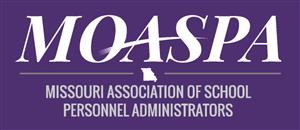 Patty Corum, Ed.D.
MOASPA Executive Director
pattycorum@gmail.com